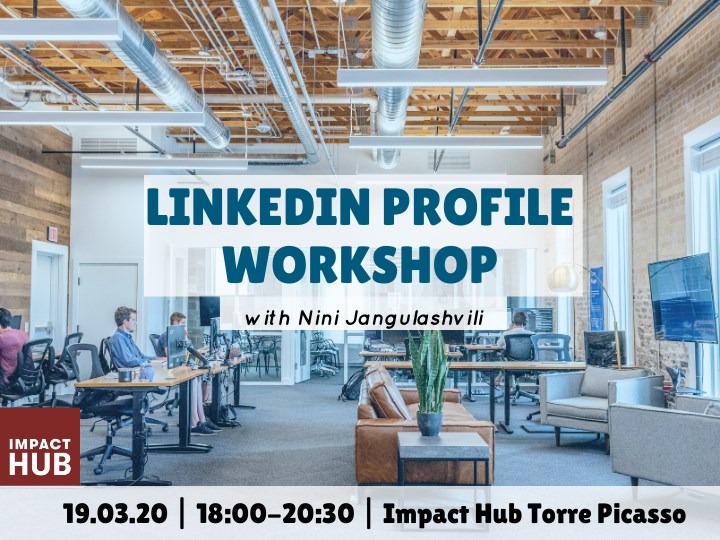 During this workshop you will learn:
- How to optimize keywords so you appear in company searches.
- Summarize your job experience and highlight your key skills
- Why recommendations and endorsements are important
- Profile picture
- How to build a meaningful audience
- Why you should join LinkedIn groups
- Why to follow hashtags on LinkedIn
Requirements:
Have an activated LinkedIn profile, Have an entry-level understanding of the platform (posting, messaging, connecting etc). It is recommended to bring a laptop or any other device where you can work.
The workshop will be conducted by Nini jangulashvili. She is an MBA graduate and has an experience in working startup companies as well as in UK embassy. The last 3 years in totally immersed in Digital Marketing. On Facebook she is running brand new group for current and future digital marketers (digital marketing Roundtable).
If you have any questions before the event, you can contact on this email address: nini.digitalmarketing@gmail.com
This workshop is independently organised and has no affiliation with LinkedIn.
---
*The event will be held in English*
Impact Hub Picasso, "Sala Agilidad" / 19th March 18:00 - 20:30
*Open event.